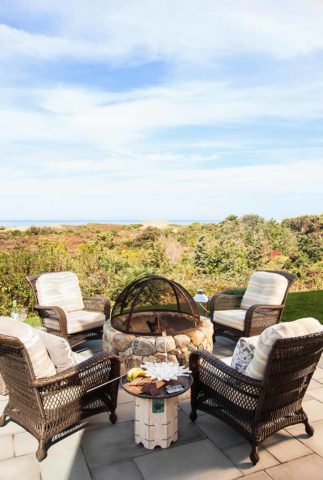 You have the perfect vision for your home's exterior landscape, and a professional landscape and design company is the ideal candidate to make that vision a reality. Cranberry Landscape & Design is available to help you plan and complete an outdoor space you'll absolutely love. From patio installation to fire pits, retaining walls, and driveway and flower bed edging, we understand the complexities of Cape Cod landscape design. Trust us to implement your ideas in ways that will flourish, even in the face of the harshest New England winters. 
The Appeal of Hardscaping on Cape Cod
Hardscapes — features such as walkways, concrete benches, patio pavers, and more — add interest and function to any outdoor space. They help guests navigate your property without difficulty, and they add value and curb appeal to your home. The prettiest, most usable spaces make good use of hardscape design, including stonework, brickwork, concrete, and pavers. And when these elements blend seamlessly with their surroundings, it lends a cohesive, finished look to your landscape and creates a beautiful backdrop for summer blooms and plantings.
If your ideal outdoor space includes fire pit installation, patio installation, or a balanced blend of hardscaping and landscaping, Cranberry Landscape & Design stands ready to help you achieve your goals in a spectacular way.
Importance of Driveways, Walkways, and Entrances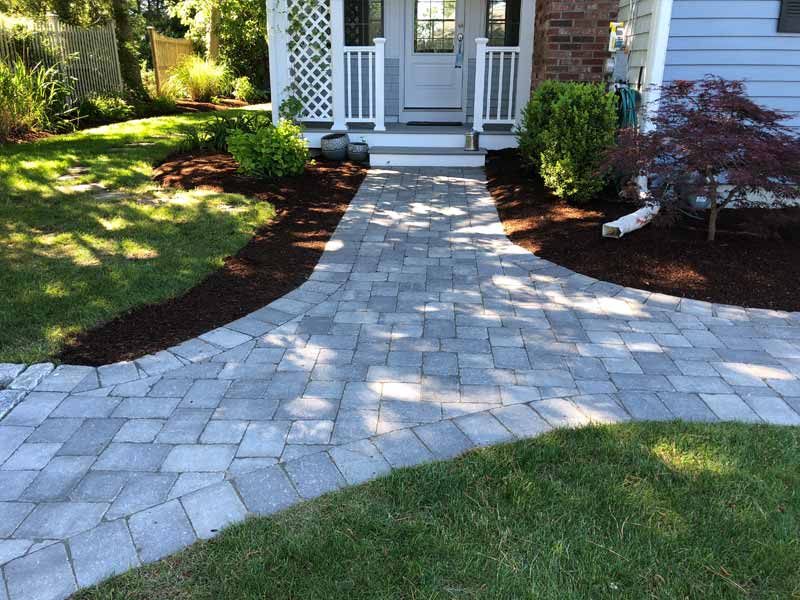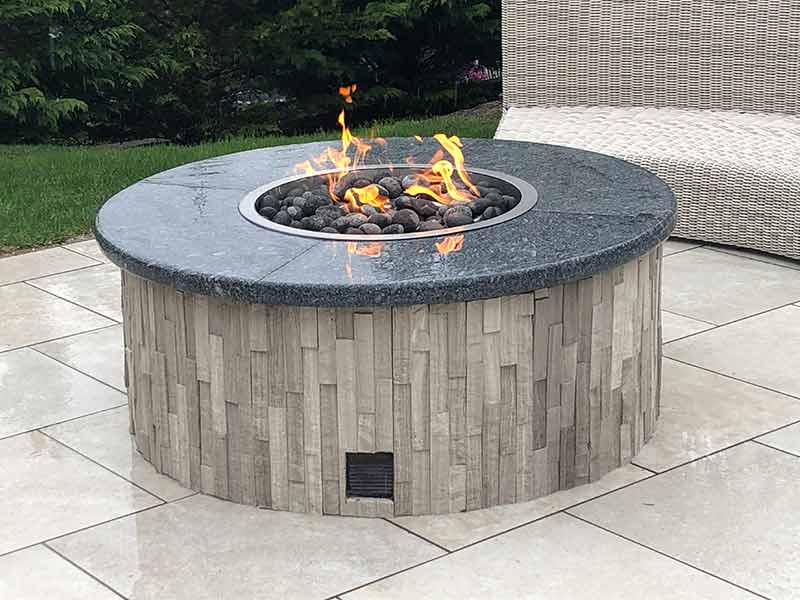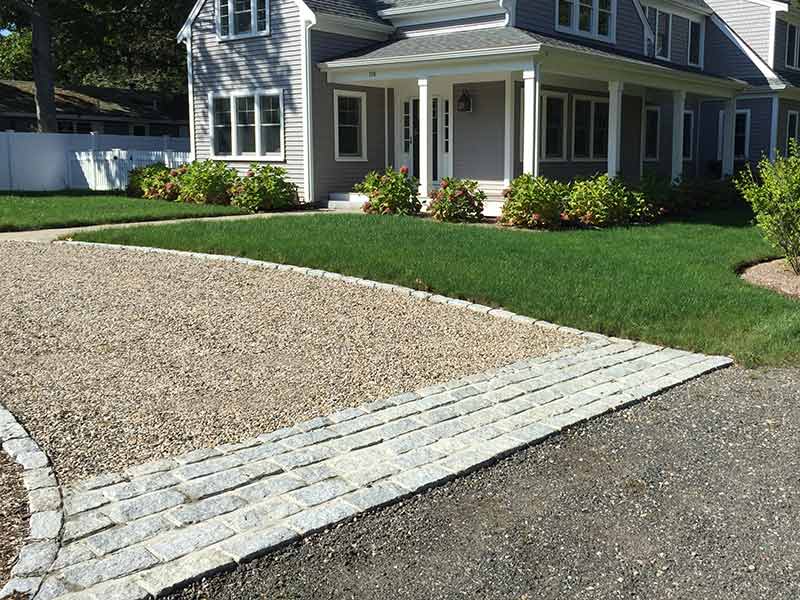 Your home's driveway, walkway, and entrance provide first impressions to your guests. And Cape Cod homeowners need designs that are more than functional. These elements need to fit into the New England landscape like they belong there. At the same time, they must complement your home's exterior and fit your family's needs and lifestyle. A professional driveway installer can help you create the look you envision, adding timeless beauty as well as functionality to your Cape Cod property. Cranberry Landscaping & Design is up to the challenge.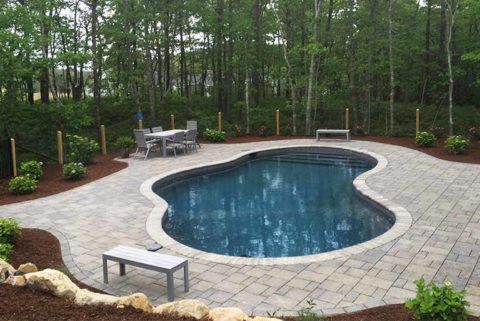 The Need for Creature Comforts
Your outdoor space should fill your family's needs when it comes to comfort and relaxation. Whether you dream of a luxurious outdoor kitchen, or a new patio installation is on your to-do list, we can help. Creature comforts that let you relax and forget about the outside world even for a short time should feature prominently in your landscape design. That's why Cranberry Landscape & Design will actively listen to what you have to say regarding your ideal goals. We'll work with you to create an outdoor nirvana that checks off every box on your wishlist, including oversized fire pits, garden stonework, clever ideas for outdoor seating, and ambling pathways that meander casually through your rose gardens. If you can dream it, we can adapt it to a New England setting.
Why Cranberry Landscape & Design Is the Best Choice for You
For nearly 30 years, our family-owned and operated landscape-design business has served Cape Cod and South Shore homeowners, creating innovative and out-of-this-world outdoor spaces that both delight and endure. If you're ready to build your own backyard oasis, we're ready to help you make it a reality. Contact us today for an initial consultation to discuss your goals for your Cape Cod property and to learn more about how we can help you reach them.
Got a Project? Get a Quote!