The ideal Cape Cod landscape is defined by so much more than just a lush lawn. It's also beautifully functional outdoor kitchens, well-placed arbors, and an abundance of timeless features and plantings that reflect the region. And whether you need help to achieve that perfect blend of understated elegance, or you need someone you can trust to help you maintain it, Cranberry Landscape & Design is up to the challenge. Call us for all your Cape Cod landscape and hardscape design needs.
New Lawn Installation
A gorgeous New England lawn begins and ends with new lawn installation. Your lawn acts as the backdrop to your home's unique architecture. It's one of the first features passers-by notice, and contracting with an experienced landscape designer is the first step to cultivating a lawn that's worthy to be called your own. Call Cranberry Landscape & Design for site preparation, irrigation, sod installation, hydroseed lawns, and more.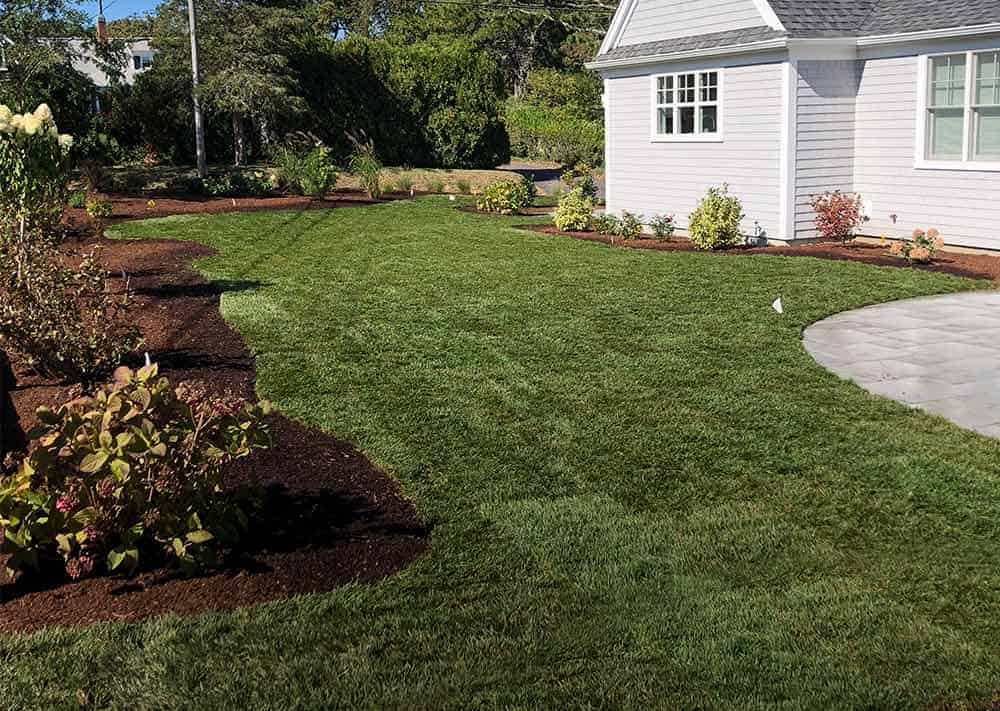 Hardscape Design
Hardscape design adds function and beauty to your outdoor space, but it should fit with your family's lifestyle and needs. From a casually understated oyster-shell driveway to no-holds-barred outdoor kitchens, hardscapes give your eyes and body room to rest and recharge. They can provide clever outdoor seating for guests or welcome friends over for a friendly game of basketball. Trust Cranberry Landscape & Design to create outdoor spaces your family will never want to leave.
Plantings
A Cape Cod home has unique requirements for trees, shrubs, and gardens. A professional landscape designer will choose the best, hardy varieties to give your landscape year-round color and interest. Perennial plants such as hosta, liriope, and coral bells are low-maintenance choices that complement hydrangea and Blue Star juniper. And Japanese snowball, kousa dogwood, and native red maple add a sense of longevity to your Cape Cod landscape while providing necessary height and shade.

Call Cranberry Landscape & Design Today
For nearly three decades, Cranberry Landscape & Design has cared for homes in and around Cape Cod and the South Shore, bringing beauty, elegance, and timeless appeal to their lawns and landscapes. Contact us today for all your landscape, hardscape, and lawn installation needs.
Got a Project? Get a Quote!